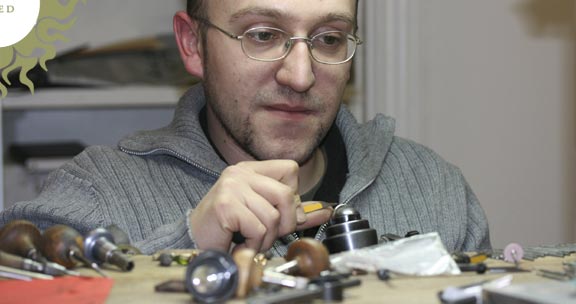 Raimund Schäffler grew up in a family of goldsmiths in Nördlingen/ Germany. After his goldsmith apprenticeship, he lived in Idar-Oberstein/Germany for three years where he qualified as a stone setter.
Since 2003, he`s been working in Stockholm at the Atelje for smycken och corpus as a self-employed stone setter along with gold and silversmiths Michael Kestler and Sabine Berge.
In March 2007 he opened his new shop at Engelbrektsgatan, Stockholm
Raimund Schäffler is a member of the Goldsmith Association of Stockholm since 2006.